Arduino NodeMcu Lua WIFI Internet of Things development board ESP8266-12E New UK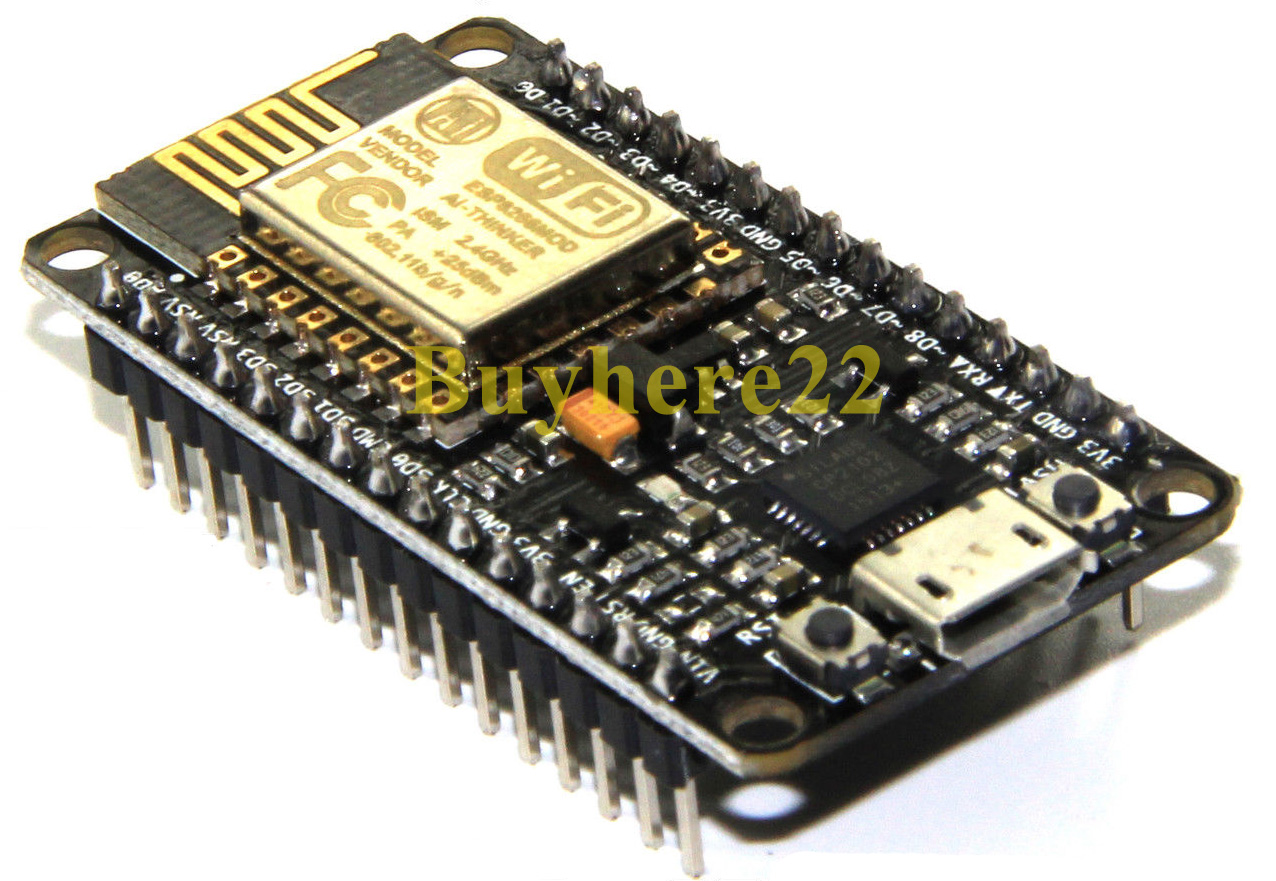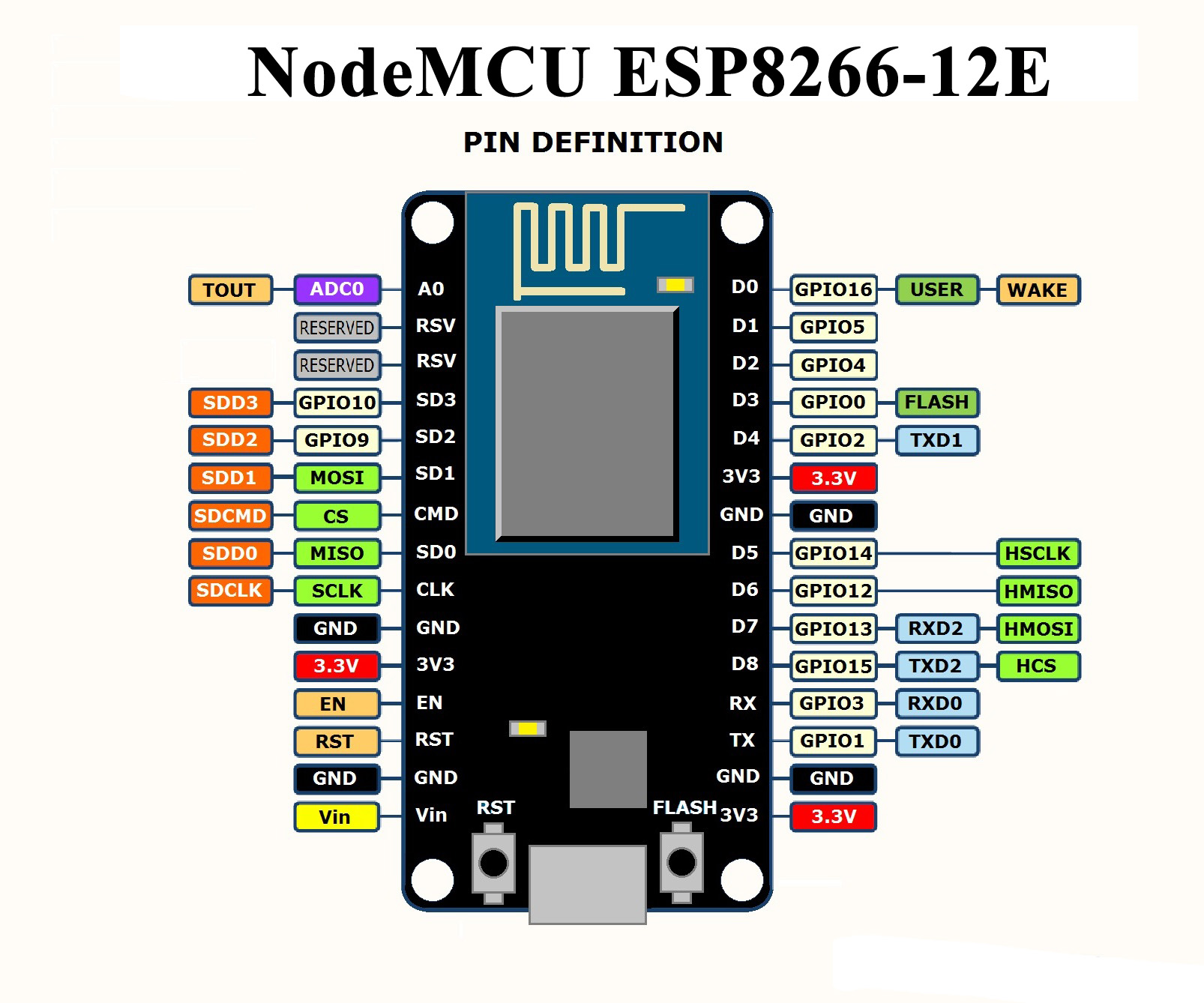 This is the New ESP8266 Module with the built in CP2101 USB To Serial interface.
The development module incorporates the ESP8266-12E Wifi module, the pins brought out to a breadboard friendly header pins.
This module will come with the firmware preloaded from your selection
AT Firmware Selection – The module will be flashed with the AI Thinker AT Firmware. This will allow you to send AT commands to the module. Baud Rate is 115200 with New line and Carriage Return.
Arduino Firmware Selection – The module will be flashed with the Arduino Blink Sketch, this will blink the on-board GPIO16 Led. You will be able to upload your own Arduino Sketch.
You will need to do the following:
1) Install the lastest version of Arduino from .
2) Launch the Arduino application.
3) Open Preferences window from the file tab. In the Additional Board Manager URLs field, enter https://arduino.esp8266.com/stable/package_esp8266com_index.json
4) Open Sketch > Include Library > Manage Library and install esp8266 platform.
5) From Tools > Board menu Select your ESP8266 Board – NodeMCE
6) Baud Rate 115200
NodeMCU Firmware Selection –
The module will be flashed with the NodeMCU Firmware flashed for you. So you can start writing your Lua code and upload this via a suitable Lua Uploader. Baud Rate 9600
So simply choose the firmware that you are comfortable with !!
The CP2101 USB driver can be downloaded from here .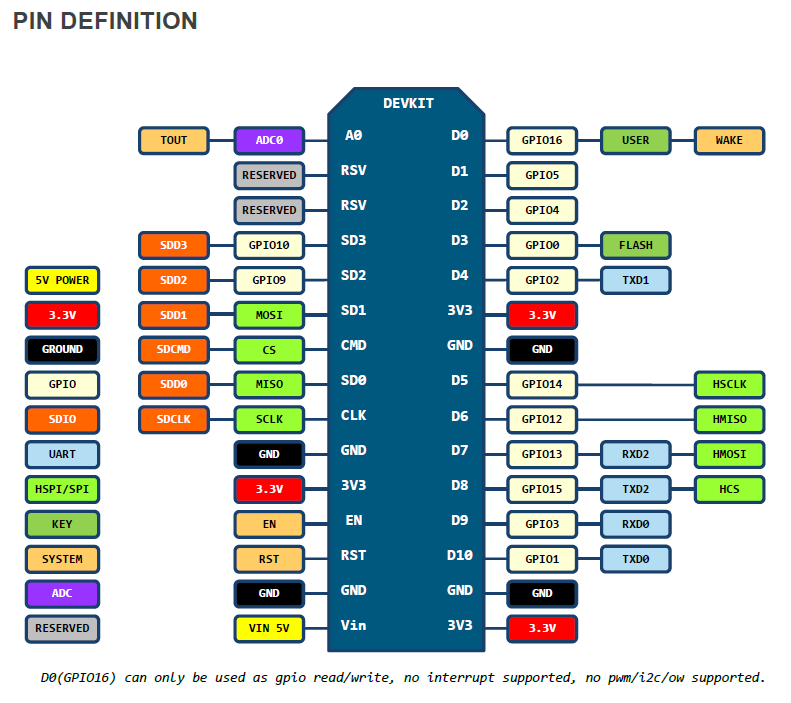 Important
Note Before you decide to Buy:
This item is provided with NO
instructions or data sheets. We are unable to provide any technical
support
, it is therefore essential that you have the resources available
to make use of this item and how it operates within the electrical
specifications. We check and test each module, we are therefore unable
to accept any returns based on a faulty module.
This item will be fully tested prior to despatch. Buy with confidence.
Please read and note the following before ordering:
1) My Shipping is for UK Mainland ONLY. No Scotish Highland, Northern Ireland, Isle of Wight or other Isles. Some areas may incur additional costs, if you are unsure please contact me prior to ordering.
2) Please ensure you have a valid contact phone number, I may pass this number onto the Carrier for delivery. No refund for carriage cost will be offered, if delivery is delayed as a result of no valid contact number being provided.
3) I welcome collection for orders,please select collection on checkout otherwise your order will be despatched. Once your order has been picked and tested if applicable. We will then inform you of a date and time for collection. Please bring your payment card for verification when collecting your order. No order will be released without card verification.
4) I am unable to provide ANY technical support, please ensure you fully understand how this item works by checking for any datasheets (not provided with the item), to enable the product to be used within your application / project.
5) VERY IMPORTANT >> Do not make ANY permanent connections. Please test the item BEFORE making any permanent connections e.g. soldering to the item. Please ensure you have the means to test the item WITHOUT applying ANY solder to the item. If an item has any solder applied I will NOT accept any return.
6) When upgrading to 1st class post, (if the option is available), please note this is sent via Royal Mail and is not a guaranteed next day service. If you need a 48hr courier service please select courier delivery. No weekend or public bank holiday deliveries.
7) We attempt to send out all orders received before 12.00pm. This excludes weekends and public holidays.
8) Customers placing multiple orders. – I may ship all the orders as one, please do not ask for a refund of shipping cost after you have placed your orders. Please do not place your orders if you want a refund of shipping cost.
9) Some items may have a "Warranty Void if removed" sticker, please DO NOT tamper or remove these stickers. I will not accept any rertuns with tampered or removed sticker. Some buyers have tried to send back items that I have not supplied.
**** Important note **** Some sellers claim the stock is in the UK, please be careful, the seller is often in China and sends the item to a UK agent who then forwards the item on with a UK stamp. Check where the seller is located not just the item location. All my items are physically with me, here in the UK and I offer a quick delivery and communication within the UK.
During busy periods there maybe a delay in delivering your package by Royal Mail. I apologies in adavnce for any inconvenience but would like to point this out before you place your order.